Shoshana Fanizza
Founder and Chief Audience Builder
Shoshana Fanizza has been a natural marketer and audience builder since she was 3. Her mother caught her rearranging the soup cans at the grocery store to create a better display, and during her passionate performance, she attracted her first audience! When she was 6, Shoshana volunteered before her sister's band concert to help fold programs for the local High School Band Association and proudly exclaimed to her mother, "I made some friends, what did you do?"  Since this time, Shoshana is hooked on building relationships to help others on their arts journeys.
Seriously though, Shoshana has been involved in the arts all her life (horn, piano, theatre [Thespian status], choir, voice and dance lessons, puppets, art and jazz history classes, film enthusiast) and has a background in marketing, sales, public relations, customer service, and working for and with non-profit organizations just shy of 20 years.
From 2005-2007, she was the Marketing and PR Director for the Boulder Philharmonic Orchestra. It was at this position that she began using audience development in addition to marketing. Shoshana was part of the Boulder County Arts Alliance's 2006 Audience Development Initiative, and this opened an entirely new way of building audiences for her.  Shoshana switched to a focus of building relationships and sold out Macky Auditorium's 2,000+ seat house, and house totals were increased by an average of 25-30% per concert. She developed their volunteer incentive program, expanded the marketing and publicity program, and was a primary team member in their fundraising, special events, and corporate sponsorship program. Some of her other positions have included Sales Manager and Customer Service for Karnes Music, Founder and Arts Administrator of the Celebration Brass Quintet in Chicago and Marketing Director of the Chicago Brass Choir.
In 2008, Shoshana founded Audience Development Specialists and is their Chief Audience Builder. After attending several arts marketing conferences, seminars and workshops, it had come to her attention that several experts define audience development, but do not show how to implement. This is why she founded ADS and decided to roll up her sleeves to not only inspire others about a new way of building audiences, but to work with artists and arts organizations to design solution based audience development plans and projects that work!  Shoshana has a vision to help the arts by creating and implementing solutions for audience building, and her mission is to help people build supportive audiences that are a right fit specifically for them.
Shoshana is an idea person, and her enthusiasm is contagious! Through workshops she inspires, and through her hands-on work with organizations, she builds audiences.  In 2012, she authored the eBook The How of Audience Development for the Arts: Learn the Basics, Create Your Plan. A follow up eBook, The Tao of Audience Development for the Arts was published in 2014. Both books went to print in 2015.
She has been blessed to work with a variety of talented and quality artists/organizations: clients. After working with ADS, all of her clients have enjoyed more positive people energy surrounding their art. On average, Shoshana's audience development techniques have resulted in a growth rate of 30-50% (a recent result was around 70% increase) for audience numbers and monetary support, and she has never left a workshop, meeting or phone session without at least one "great idea!"
Shoshana has presented audience development seminars and workshops for the City of Boulder's Arts & Culture Summit, the Colorado Creative Industries Summit, Bucks County Choral Society, Boulder County Arts Alliance, Portland Piano International, Pro Musica Colorado Chamber Orchestra, and the Tampa-Hillsborough County Public Library System. She has also presented several years at the National Arts Marketing Project Conference put on by the Americans for the Arts.
Shoshana desires to work with artists and arts organizations that are ready for the opportunities that audience development offers.
David Weuste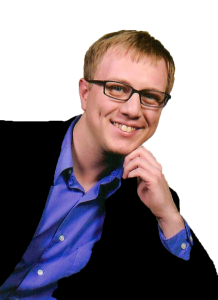 David Weuste partners with ADS through his company Rosebrook Classical. Rosebrook Classical brings music professionals into the digital age through social media management and consulting, digital media creation, and website development services designed to expand your online presence and grow your audiences. Rosebrook Classical began as a social media management company for classical music record labels, but now includes everything from social media to website design through the Rosebrook Media brand.
Rosebrook Classical — Rosebrookclassical.com