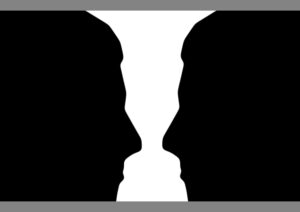 Two things happened this morning that has me thinking about perceptions.
One, I talked with a theatre company who has their audiences scattered across several shows per play, and I mentioned to them the perception of less than full houses on the existing audiences may not be advantageous. When people see the empty seats, they get a perception.
Two, I saw yet another article about an opera company attempting a "dress down" campaign to fight the elite perception that opera still has today.
Perceptions can make a difference for audiences. Changing perceptions is not an easy task, especially if the perception is long standing and entrenched in people's minds.  No matter the perception though, it is possible to change their minds.
In the first example, I suggested cutting some seats or even some shows during the run to make the houses look fuller. Also, to have them start using audience development to connect more authentically to bring in new audiences. Lastly, I mentioned to use their comps strategically to invite key people that will help spread the word. The combination of being clever and connecting will change the perception of the audiences to view the theatre company as filling the houses, which will create more positive buzz, and then they can add back what they had cut for healthy growth.
Think about the cutting as pruning a tree. Get rid of the dead weight (what is not working) so the new can grow in a healthy way. The connecting is similar to the fertilizer and peat added to the tree. The combination will grow a healthier tree. 
In the second example, it is a matter of changing yourself to accommodate audiences of today in order to create the new perceptions, that is if you want to work it this way. The other option is to be true to yourself and create an element of fun for dressing up – make the stuffy become something fun to do. Either way, the perceptions will slowly change, as long as the focus continues for change.
Changing perceptions does take a little bit of time, but it is worth focusing on for happier audiences. Creating positive buzz is what you want, and it will be an indication that the scales are tipping back into your favor.
For all change, creating a new ideal perception that becomes the new reality is worth working for.
Cheers to happy and loyal audiences,
Shoshana
Shoshana Fanizza
Chief Audience Builder, Audience Development Specialists
Top 20 Tips for Increasing Everything Webinar
Shoshana is back to share her favorite Top 20 tips for audience development. Enjoy this recorded webinar for a reminder of simple, common sense ideas that are not being commonly practiced. Implementing just one of these ideas will help you to build your audiences and support!
Get access to this webinar here!