In continuing the conversation about the fund raising side of audience development, as mentioned, it was Colorado Gives Day this past Tuesday.  There were a total of 2,889 organizations. For the Arts & Culture category, there were 445 organizations/fund raisers. For my county alone, 1,534 organizations with 256 categorized as Arts & Culture.
Building relationships is crucial for cutting through all of this noise. Adding flare to your campaigns to make you stand out is also necessary. I have taken notice of a few campaigns that grabbed my attention. I am of course happy to share with you.
Listing names of donors in live time – There was an organization that would constantly update the donor list and thank personally on Facebook.
Providing a list of what your donation accomplished – One organization used the donation amounts that came in to highlight the good that the donation did. $25 pays for… $50 will be used for…
Goal oriented fund raisers – These still are exciting to people. An organization posted a goal for $40,000 and easily surpassed through continual updates during the day.
Matching goals – Matching fund raisers still work well and can bring more attention to your particular ask.
Vibrant photos of your work – A few campaigns grabbed my attention due to the photos they posted. Live action shots of how the money does good works wonders!
Combination campaigns – The campaigns that combined several of these tactics during the day with the typical emails before and during were more top of mind.
I do have to mention that the use of videos and audio was lacking. I am still a firm believer that seeing and hearing is believing, and adding the element of the music, the dance, the theatre, the actors, the musicians,  the artists, the live ask, would have made the campaigns pop even more.
What fund raising campaigns grab your attention? What are they doing that makes it easy for you to sit up and take notice and to donate?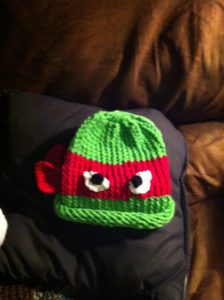 More people are tossing their hats into the ring. How are you going to make your hat stand out?
Cheers to happy and loyal audiences,
Shoshana
Shoshana Fanizza
Chief Audience Builder, Audience Development Specialists