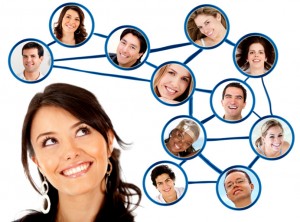 I had a quick Twitter conversation that led me to posting about how small efforts will add up.  I was asked how an indie artist can connect with people more personally due to time constraints.  I answered him, by emailing 3 people per day.  He responded back that this was doable and he would be reaching 1,000+ people by the end of the year!
Many people feel they do not have the time to start audience development, the personal approach.  Connecting with people does take time and effort, but if you do it a little at a time, it will add up for audience building.  Here are a few examples:
3 emails per day is 1,095 people reached
One coffee date per week with a special supporter or audience member is 52 amazing discussions
5 quick thank you emails per week adds up to 260 people thanked personally – this can be a quick one sentence thank you.
1 potential sponsor connected with per week equals 52 new connections per year.  You will now at least be on their radar.
1 community outreach event can put you in touch (or at least top of mind) with hundreds of new potential audience members (1 day out of the year for this!)
Asking 3-10 people to send an invitation to 3 to 10 people and have them ask their connections to send to 3-10 people (and so on) will add up exponentially!
You can also use this mentality for fund raising:
$5 a person for an audience of 300 people is $1,500
$1 a person for an audience of 3,000 people is an extra $3,000
You simply have to pick something to focus on and start the program.  You can do a little each day, each week, each month, etc.  You can ask for smaller donation amounts and have them add up for you.  There are many different ways you can use the power of adding up to help reach your overall goals for audience building.
Let me know if you have a great example to share!
Cheers to happy and loyal audiences,
Shoshana
Shoshana Fanizza
Chief Audience Builder